Dr. Lori Ferdock VMD
Dr. Ferdock graduated from the University of Pennsylvania School of Veterinary Medicine. Her love for the veterinary field started during her summers traveling to Lock Haven to help her uncle, a veterinarian. What she remembers most about those days was helping remove porcupine quills from dogs who had become a little too curious about the local wildlife. We would get to work pulling each quill from the sedated pet one by one. From that moment on, she was hooked. She had a deep desire to be a veterinarian.
Working for Dr. Lori Ferdock is a humbling experience. She is honored and privileged each day to be able to help people care for their pets. What she sees every day is the love we humans have for these creatures. She believes pets bring out the best aspects of us all.  
"The absolute best thing about working for the Patt Veterinary Hospital is being able to help people care for their pets while working with passionate staff. When clients come to us with their sick or wounded pets, I do my best to help find answers. But I can only do what I do best because we have employees who love their jobs."
Dr. Stacy Stancu DVM
Dr. Stancu graduated from the University of Tennessee. Dr. Stancu always knew she wanted to be a veterinarian. She enjoys working with cats.
The best thing about being a veterinarian for Dr. Stancu is continuing to improve and learn about the standards of care. She is consistently looking for ways to improve her ability to care for pets through education and using a higher standard of care.
Dr. Nathan Truitt DVM
Dr. Truitt graduated from the Ross University of Veterinary Medicine. Dr. Truitt enjoys performing dental surgery on pets. Working alongside his mentor he learned techniques early in his career that help him to this day. He first knew he wanted to work with animals when he started working for a vet hospital as a kennel technician.
Dr. Truitt enjoys coming to work each day because he knows he is making a difference in his community by helping people and their pets in all aspects of care, love, and decision-making when it comes to the lives of the pets he treats. Dr. Truitt enjoys helping people understand their pets better. He wants individuals that come to Patt Vet Hospital to feel like family members, and trust in the knowledge that he is giving them the best possible answers and advice when it comes to their pets.
Dr. Jill Kelly DVM
Dr. Kelly graduated from the University of Pennsylvania School of Veterinary Medicine. Dr. Kelly knew she wanted to help people and their pets in middle school. She remembers a movie where a dog was left behind by soldiers who befriended him. This changed her life. From then on she knew that being a part of pets' lives would forever be in her life. She wanted to help those who couldn't speak for themselves.
Dr. Kelly enjoys Puppy and Kitten's first wellness exams! This is the perfect time to educate owners on their new pet needs throughout life! In her world, there is "nothing better than helping a sick animal feel better". Her Goal is to provide her clients the best possible answers, comfort, and education. Dr. Kelly is always willing to go the extra mile when it comes to her patients and has gained a reputation as a caring loving addition to Patt Vet Hospital.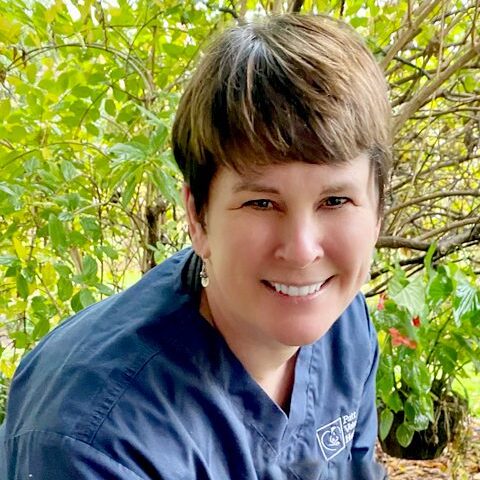 Schedule An Appointment
We try to make scheduling a veterinary clinic appointment as convenient as possible for you.